Please support me and help yourself at the same time, buy Rapidgator premium from my links. Thanks!
If you like this site you can always
Bitcoin
178v2dTLHG3tvS74b6pa1sn533pCXjGoGd
Keeping Up Appearances COMPLETE S 1-5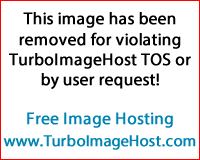 http://www.imdb.com/title/tt0098837/
Hyacinth Bucket (whose name she insists is pronounced "bouquet") continually looks for opportunities to climb the social ladder, though she's wedged on a rung just below her sister Violet (whose house has a swimming pool, sauna, and room for a pony) and just above her working class sisters Daisy and Rose. Hyacinth's passion for flawless entertaining unnerves her neighbor Elizabeth, who is often invited to the Bucket home for coffee. Elizabeth's divorced brother Emmet, who also lives next door to the Buckets, tries to avoid Hyacinth because she breaks into song in his presence in the hope he'll cast her in one of his "little theater" musical productions.
http://safelinking.net/BmhlwSh
Password:
UploadedByLikelyLad

Similar topics
---
Permissions in this forum:
You
cannot
reply to topics in this forum