Please support me and help yourself at the same time, buy Rapidgator premium from my links. Thanks!
Watch files directly with no extraction or download
Dont Drink The Water COMPLETE S 1-2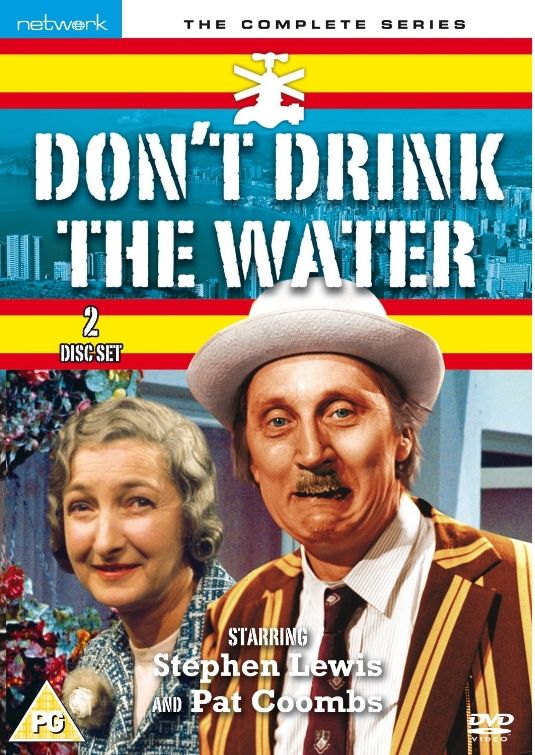 http://www.imdb.com/title/tt0070986/
Don't Drink the Water is a British sitcom television series produced by London Weekend Television for the ITV network. The series was created and written by Ronald Chesney and Ronald Wolfe and is a spin-off from their long running sitcom On the Buses. The storyline follows Cyril Blake (Stephen Lewis) living in Spain with his sister Dorothy (Pat Coombs) after his retirement from the Luxton & District Traction Company. Thirteen episodes were broadcast over two series from 27 July 1974 to 6 December 1975.

http://rg.to/file/a1197fe045d3adb1c7ae97fa8e4034ca/Dont_Drink_The_Water_S01E01.mkv.html
http://rg.to/file/baeff7a3b66b801ef0bfdb66a361cd03/Dont_Drink_The_Water_S01E02.mkv.html
http://rg.to/file/073b06b8959033bd88f0972909e0e0e5/Dont_Drink_The_Water_S01E03.mkv.html
http://rg.to/file/f943882f9fc2a4949bd29d20ed2d32a0/Dont_Drink_The_Water_S01E04.mkv.html
http://rg.to/file/0fde8c0edecc3a8d4d9aa7a77619ee2d/Dont_Drink_The_Water_S01E05.mkv.html
http://rg.to/file/aed6fbb4be9937cfff23215a618ec64c/Dont_Drink_The_Water_S01E06.mkv.html
http://rg.to/file/0172e00abf5c3bbe59173e39f26f85e1/Dont_Drink_The_Water_S01E07.mp4.html
http://rg.to/file/1721b2839a8bfddb9f7a53fec282d38a/Dont_Drink_The_Water_S02E01.mkv.html
http://rg.to/file/055eb44a15361f7476bf4d6bb3c0e1ea/Dont_Drink_The_Water_S02E02.mkv.html
http://rg.to/file/6ca780722f47338ecce381a86b41840b/Dont_Drink_The_Water_S02E03.mkv.html
http://rg.to/file/dbd208c745826911d5204997f6909b86/Dont_Drink_The_Water_S02E04.mp4.html
http://rg.to/file/d4e92e7b651d0224c902f5c3b5fcfa99/Dont_Drink_The_Water_S02E05.mkv.html
http://rg.to/file/4492841e8892b59150904b1eadc2364a/Dont_Drink_The_Water_S02E06.mkv.html
---
Permissions in this forum:
You
can
reply to topics in this forum