Please support me and help yourself at the same time, buy Rapidgator premium from my links. Thanks!
Watch files directly with no extraction or download
Armadillo Complete Mini-series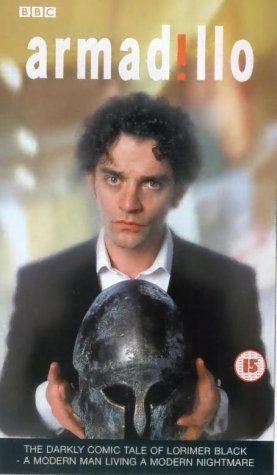 http://www.imdb.com/title/tt0295863/
Armadillo is mysterious, romantic, funny, mystifying--and hard to categorise. Superficially it's the story of young loss adjuster Lorimer Black (James Frain) who appears to have everything going for him, until he gets pulled into an insurance scam. But William Boyd's screenplay--adapted from his own novel--has many more levels than a simple thriller. In a performance reminiscent of Colin Firth's Mr Darcy (from producer Sue Birtwistle's earlier production, Pride and Predjudice), Frain exhibits a charismatic eccentricity that is, at times, touchingly vulnerable: "I'm a bit lost," he whispers to his mute father, "things aren't going too well". He is obviously a man on a journey--or is he trying to run away from his past as a member of a gypsy family that escaped from Eastern Europe? En route, he falls in love with a woman in a passing taxi (Catherine McCormack, also on a journey)--not surprisingly, she too has a complicated life as she flits enigmatically, and slightly maddeningly, through the story.
http://rg.to/file/160c420633f3d10daecf740d0e73fa7e/Armadillo_Episode_1.mp4.html
http://rg.to/file/94ab6a47908132d53c86d6329bba65fe/Armadillo_Episode_2.mp4.html
http://rg.to/file/792f193c8920c5cac58c6ecc64cc6796/Armadillo_Episode_3.mp4.html

Similar topics
---
Permissions in this forum:
You
can
reply to topics in this forum